Watch
Inugami, one of my favourite Personae!!
In Japanese mythology an inugami ("dog god") resembling, and usually originating from, a dog, (although other similar species are interpreted as being. eg, Wolves, Raccoons, and Weasels.) and most commonly carrying out vengeance or acting as guardians on behalf of their "inugami owner". Inugami are extremely powerful and capable of existing independently, (without master or possession) as well as turning on their "owners" and even possessing humans. Even so, while Inugami can betray their masters, they may also be the loyalest of companions.
I hope you like it!
Yes, there are two of them.
--------------------------------------

Want a Commission? Go HERE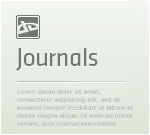 Conspiracy - The Contest (10 Entries)PLEASE don't say from the start that you can't take part, since the entries are already great. I'll mark the entries ( with a :bulletblue: ), if they came from the other site, where the contest runs - and I won't give the same prize to the same persons twice! Everyone has a chance here!

Welcome!
This Contest is about my own series called "Conspiracy". It runs on another site, too, that's why I'm going to split up prizes.

The Deadline is: 29th November

Story
Humans and animals live in harmony... No one disturbs the other, and no one disturbs the peace that prevails between the two beings. But this changed one day, when people with the abi

- Join my OC-Contest if you are able to.